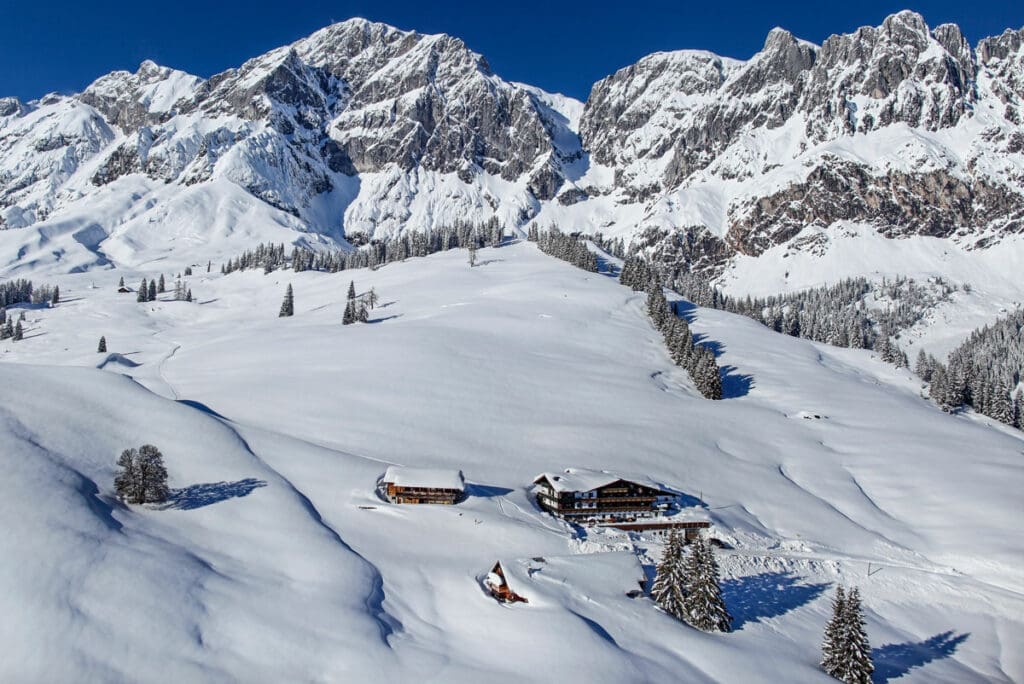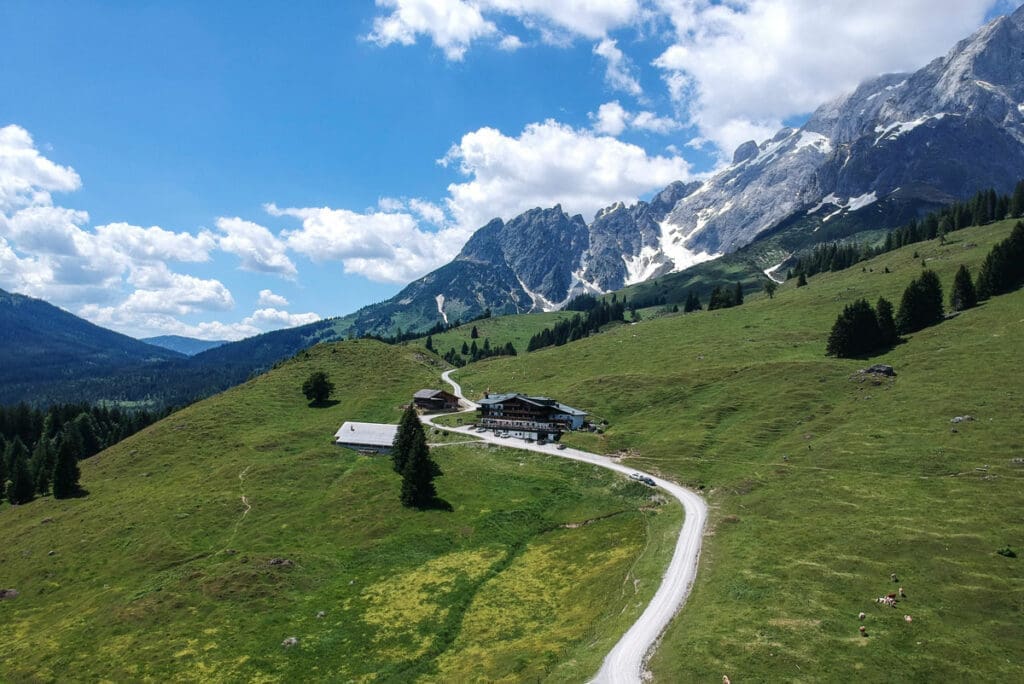 Alpine Inn & Hotel Kopphütte
Mühlbach am Hochkönig
Summer & winter holidays in Salzburger Land
You can experience a real break from everyday life at the Kopphütte in Mühlbach am Hochkönig in Salzburger Land. Here, at 1,307 m above sea level, you stay at the heart of a winter and hiking paradise at the foot of a breathtaking mountain range. From the flower-decorated balcony and the large garden terraces, the view of the peaks of the Niedere Tauern is simply impressive. In summer you are surrounded by the gentle alpine meadows with their fragrant flowers, in winter there's lots of glittering snow and a wide range of activities available at any time of year. In our house you can enjoy hearty cuisine and relaxing spa moments. Our Alpine Inn and Mountain Hotel in Mühlbach am Hochkönig is a wonderful place for nature lovers, mountain sports enthusiasts and families.
Comfortable rooms
Mountain hotel in Mühlbach am Hochkönig
In our comfortable rooms for 1 to 4 persons you're certain to feel right at home. After a restful night, it's wonderful to open the balcony door, breathe in the clear mountain air and let the unique view of the summits work their magi on you. Culinary delights are served with our pamper half board, where we will spoil you with delicacies not only in the morning and evening, but also during the day too.
Celebrations & weddings
At the Alpengasthof am Hochkönig
Celebrate your special day in a unique environment: We're happy to arrange your private and business celebrations for up to 60 people here at our Alpengasthof Kopphütte – including an overnight stay if required. According to your wishes, we'll spoil you with local and international dishes, arrange the decorations to suit the occasion and offer you our courteous service. And when the Hochkönig paints its breathtaking panorama in the blue sky, your celebration in Mühlbach is guaranteed to be unforgettable.